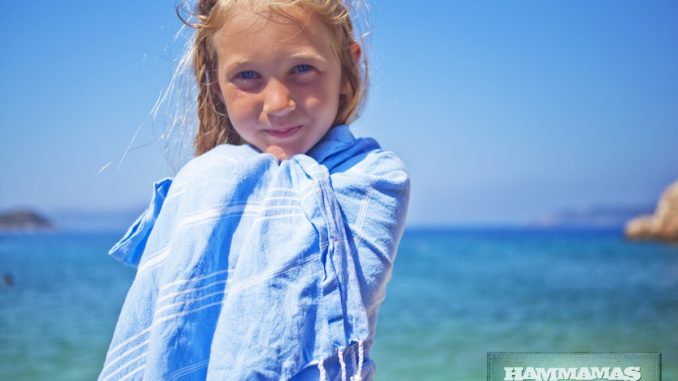 Not sure if you have the same experience like mine here.  The everyday moment I can generate my new inspiration is when I take my bath or shower. What is your lightbulb moment? Catherine Garrett found her inspiration while she travels!  And she created her business,  Hammamas, while she was travelling in Turkey.
See how she developed her products and the brands!


Hi Cat, please tell us a little bit about yourself and your business
Coming to Hong Kong in 2003 from a design background in London, I was used to designing interiors & furniture to fabrics bespoke for a large company. At first here, I couldn't find any new design on the street, but I was blown away by the style of the forgotten dynasties and the raw materials available. So I set about embracing vintage, retracing the steps of time. My collection brings together cultural influences from around the world, reviving classic pieces for modern living with the emphasis on vintage luxe and quality.
Then 7 years ago, I began a wonderful journey into Modern Heritage, by extending the collection to pure Cashmere and amazing Peshtemal towels, both are now premium brands Angellino & Hammamas.
What motivated you to enter into this business?
It is really a Catch 22 – As I developed the designs, brand awareness became key, then the brand becomes synonymous with good design. I wanted to get out there in the market, to give Hong Kong a new product…and I got two!
My motivation was driven by the skills of the artisan weavers, both the Mongolian Cashmere and the Turkish rural weavers. I wanted to combine the incredible traditional skill of weaving with modern styling. The look is relaxed and pared down.

How do you differentiate yourself from the similar products in town?
Great design enhances one's life.
It was a holiday in Turkey that started the towels. Being handed those plain but beautifully woven towels in the Hammam, (the traditional Turkish bath) and finding amazing craftsmanship – lightweight & absorbent cotton – just crying out for colour. Inspired, the first collection of Hammamas was created, by revitalizing the traditional in a fresh contemporary colour range. Named after the Hammam, thus Hammamas, a towel that had the same traditional qualities – super quick drying & absorbent – but with a fresh contemporary look.
Cashmere has always been a fascination for me and, now so close to Mongolia, I thought this was the perfect opportunity to develop a range. Angellino is Cashmere at its very best. Whisper-soft Cashmere throws, cushions & apparel knitted in sumptuous colours.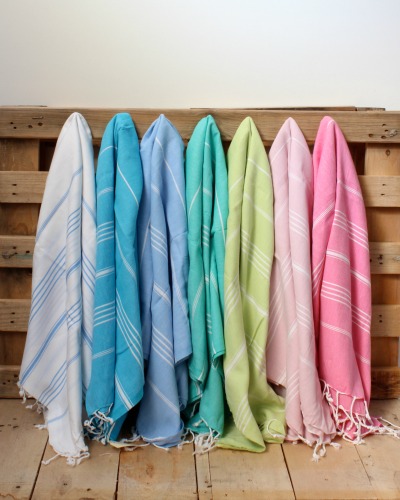 What have you found to be your most effective way of finding your clients?
The most effective way seems to be through being at the seasonal bazaars. I remember the excitement of exhibiting my homewares at my first Conrad Gift & Lifestyle Fair 6 years ago. I know great photos & social media are massive but referrals and getting out there works for me.
What is your business challenge and how do you try to get over the struggles?
The main challenge was suddenly being by oneself, not knowing where to start in these Asian shores. I had to start by simply doing. I had to think of how to make a better product, in doing so I had to take a few risks. At the beginning, I found shipping the hardest challenge, I openly admit to mistakes on shipments from India and not knowing how vulnerable I was. Then importing Cashmere from PRC, Mongolia, was even a learning curve. I guess, now the challenges are keeping up with the changes in social media which are a job in itself – I need to consult my teenagers!
How do you keep yourself motivated during the difficult times?
PMA! (Positive mental attitude.) I make myself get out and about. I try to do something different by exploring and seeing what is out there.
What is a day of your life like?
The day starts with the drawing board, switches to family & dog, but as I soon as they are off, I hop back to the drawing board and the phone. I like to stay fresh in the morning so I make sure I am off seeing clients, chasing designs, choosing fabrics & products, checking out the workshop and the warehouse. Admin is done by burning the midnight oil. I am currently planning the next trip to Mongolia.
As an entrepreneur, how do you see the "work-life" balance?
My family keeps a check on that! I make myself cut off from work to collect from school in the afternoon. It is not always possible and not very balanced. Often I wake up thinking of design projects and can not sleep. Some days I can cope without hardly any sleep as so fired up with an idea. I couldn't find the off switch in December, but an escape to the mountains resolved that.
 



If anyone want to get in touch with you, where should we send them to?
Email: cat@pinstripeinteriors.com
Website: www.pinstripeinteriors.com
Facebook:  PinstripeInteriors


When is your next vacation?  Do you think you will able to generate a business idea while travelling just like what Catherine did?  I will definitely give it a try!  I will meet Catherine in person on the 3rd June at the Prestige Summer Fairs. Join us there!
Date: 3rd June
Time: 10am to 7pm
Venue: Conrad Hotel, Hong Kong. (Pacific Place in Admiralty)