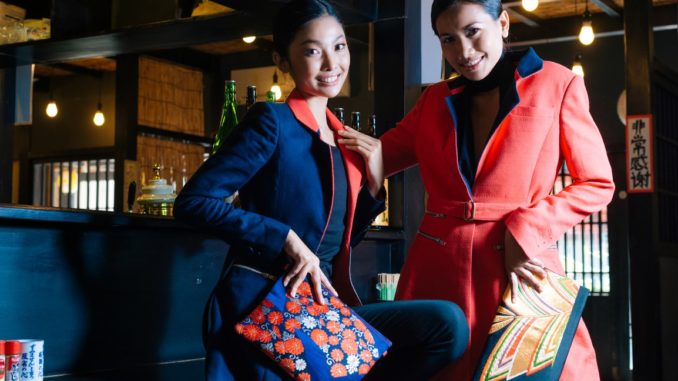 At the heart of every accessories business, lies a specific style or culture.  Clare who travelled all the way from the United Kingdom to Malaysia, Japan, South Korea, and now planning to expand in Hong Kong, brings a fusion of these multicultural styles into her business.
Look at her story and the bags with a mix of contemporary and historic elements.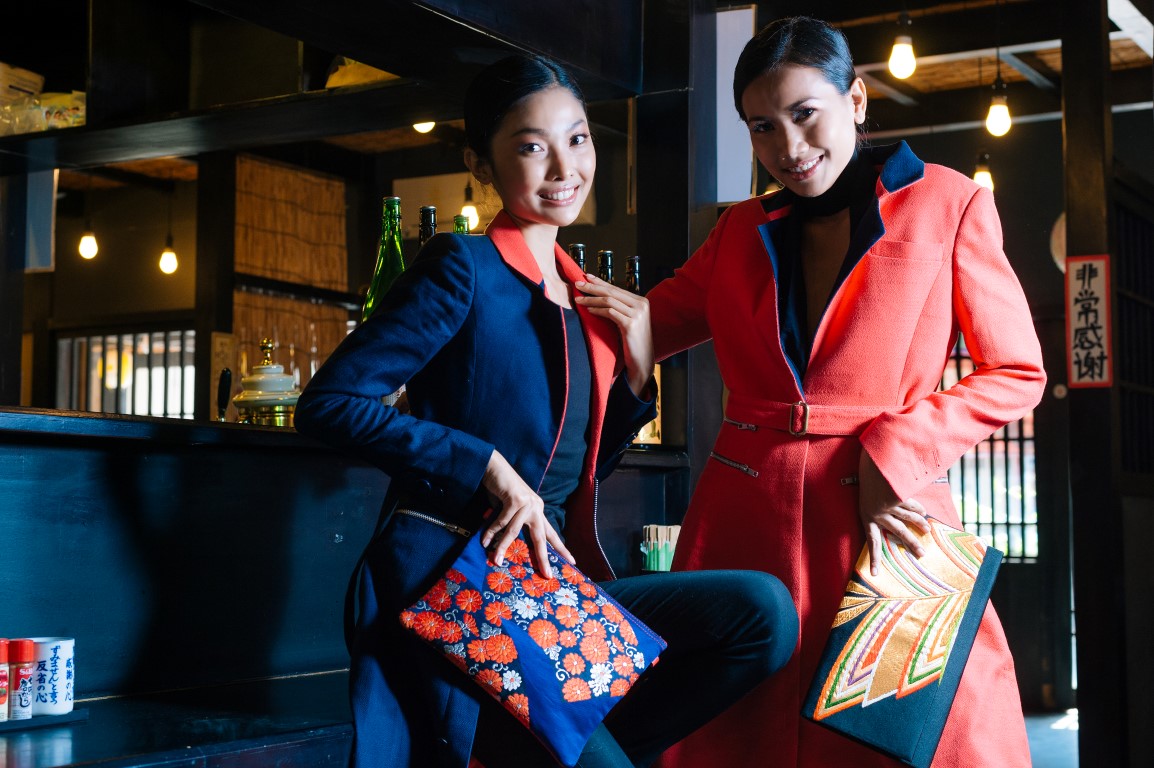 Hi Clare, can you tell us a little bit about yourself and your business
I'm from the United Kingdom, where I studied geography. For the first 12 years of my career, I was working in branded packaging design: agency and client sides.  I spent 10 years with a multi-national, in London, then Malaysia where I established a Packaging Development Team for Asia:  I recruited & trained a local team to service the continent from the Malaysian office.  So once, I had effectively, done myself out of a job, I looked for other, creative things to do!
In 2011 I founded Moniko: we recraft genuine vintage kimono and obi into a range of very limited edition clutches and accessories. Each piece is handmade by skilled artisans in Malaysia and Cambodia: most of whom have disabilities. Each piece is individually numbered with a Moni Kode, and each has a tag, showing some of the provenance of the fabric, and the name of the artisan who has recrafted it.
Moniko is based in Kuala Lumpur, Malaysia (but soon to be starting a company in Hong Kong) and has been trading for nearly 5 years: initially at private sales and events in Malaysia where our passionate clients have bought and sent 'globally'. Now we have representatives in Singapore, Hong Kong, Vietnam, Philippines, Indonesia, Cambodia, Thailand, UK and Miami, USA. Australia is just starting, with the Queensland Gallery of Modern Art (QAGOMA) as our first outlet

What motivated you to enter into this business?
I lived in South Korea 2008/09 from where it is a simple skip across to Japan. It was love at first 'trip', and I was particularly amazed by the kimono and whole ritual of wearing them: I spent time being dressed as geisha in kimono and wandering the streets of Kyoto. From then on, I started a small collection of kimono.
It was in 2011 when I was doing some other projects, that I decided I would make some items, as presents for friends and family, from the kimono. I always had an interest in craft: my mom was a seamstress before I was born and later trained as a florist. My dad's passion was wood: he created some real works of art on the lathe in his garage. So I had basic sewing skills that allowed me to develop the designs in my mind. From that time, Moniko was born, and have not looked back!
How do you differentiate your products from the similar products in town?
In Kuala Lumpur, there was nothing similar available: there are a few companies specializing in batik fabrics and products made from those. Since starting, we became that there are one or two other companies making bags with kimono fabrics. The Japanese design aesthetic of iki is central to Moniko's creations: iki is something original, exquisite and sophisticated, though never overly complicated. Our designs are not overly complicated as we really want the vintage fabric to be the star of the show. That's why we take a lot of time to explain the history of the fabric on each bag. There is a real story attached to each piece: each one being a little piece of Japanese history.
As mentioned above: while Moniko honours the Japanese artisans of the past, the company also has a burning desire to help build a better present and future for contemporary craftsmen in Malaysia and Cambodia. Many of our customers (particularly from the US and Europe) see this as a major reason to buy from us.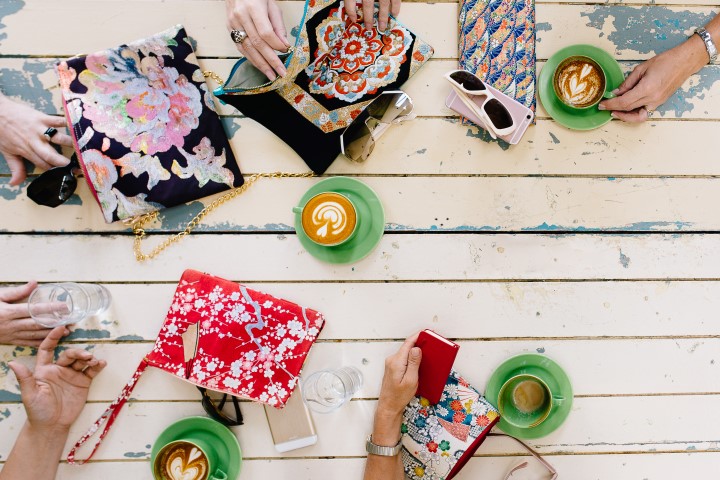 What have you found to be your most effective way of finding your clients?
Like Hong Kong, KL is quite a hub, with lots of people travelling in and out: this has definitely been beneficial, as the product has been spread globally quickly.  Referrals have been the best new source of clients.
The most effective way to sell is to show people an actual product:  they are quite 'wowed' by the vibrant colours and patterns.
So now, as we expand, it's all about showing people the product the best we can, online.  We are taking the time to take more photographs, and putting products in different settings to show that they can be used / worn in many ways. (for example, the clutches look great with jeans as well as a LBD).
What is your business challenge and how do you try to get over the struggles?
Honestly, not that well! The first couple of years, in particular, it was difficult to focus on anything else, and friendships certainly suffered through lack of time. I think I set targets too high: as I really overestimated what was possible in a certain amount of time. But now I know how long things take, I can plan better. I also know my customers better, so work with them more efficiently.
It is still difficult to forecast, particularly the last year or so with large currency fluctuations, and a supposed slowdown in the economy here in Malaysia. That's why we want to enter more markets, to have a more balanced customer base.
Also, I started the business at home, but found it so much easier to be productive when I moved to an office: and easier to switch off too.
 
What is a day of your life like?
Manic! But I try to set aside time each week to prepare new fabrics that will go into production and work on some new designs ideas. Other parts of the day or week are taken up with marketing and selling Moniko products, and working out logistics of getting products to customers. Then there's plenty of admin! When you come from a large commercial experience, you have no idea how long the admin or logistics side of business is going to take: that is all taken care of by others, who a suddenly not there!
 





What is the upcoming marketing plan that you want to share with us?
We are increasing our visibility on social media, to explain the brand to others. We try to represent Japanese values, and these do not 'shout' about the product. Again, we want to help people learn about the history of the fabrics, and the story behind the bags: so this is what we will concentrate on doing in our communications. We are working with partners in US and UK to explore those markets in particular.
As an entrepreneur, how do you see the "work-life" balance?
Balance between personal life and work is one of my major concerns. I sometimes forgot how important it was when I began my business and am not easily ready to sacrifice too many weekends or holidays with my family anymore. I improved my work organization to be sure that I could spend enough time with my family as well as keeping enough "personal time" for reading and going out with my friends.
If anyone want to get in touch with you, where should we send them to?
Email: clare@mymoniko.com
Website: www.mymoniko.com
Facebook: ourmoniko
Instagram: mymoniko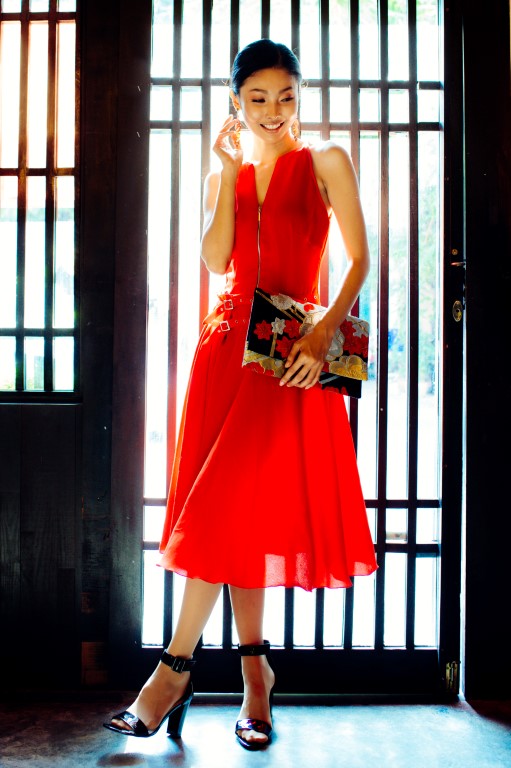 As a famous Chinese proverbs says "Build a business is not difficult, but to maintain one is."   I'm sure Clare has successfully gone through some big challenges before she could expand her business across the Asia Pacific Region.  She is now ready to launch her collection in Hong Kong and let's meet her at the  Prestige Summer Fair on 3rd Jun,  Conrad Hotel, the Grand Ballroom!  
Hope to see you there! 
(Time: 10am to 7pm)