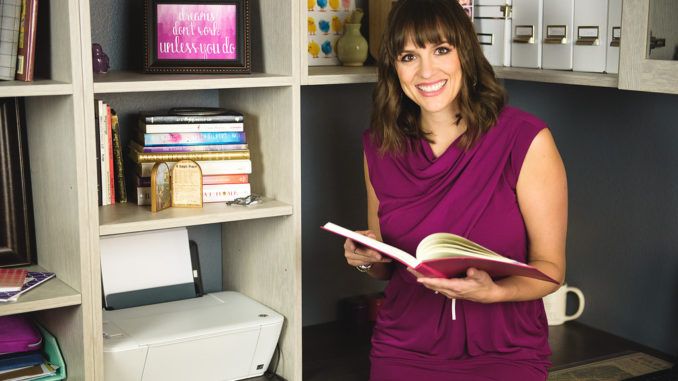 One quick question:  Have you ever felt guilty for not able to get a work-family balance?
If you are a mom, and you also run your own business, I'm sure at certain points of time, you do feel bad or have struggles between staying at home with your kid(s) or go back to work and achieve the big dreams in your head!
Dana Malstaff has been facing the same issue but with a ninja mindset, she overcomes her struggles and has created a very interactive community called Boss Mom, a platform that supports boss moms from different places by providing the tools they need to run their own businesses. From my interview with Dana, I can feel her energy that does have a positive influence on the people around her.  Let's see what we can learn from her!


Hi Dana, tell us about yourself and your business?
Thanks for having me. I would say I'm an experience-seeker, the whose greatest adventure has been to become a mother and an entrepreneur at the same time. I've always known I wanted to be both, but life has a cunning way of revealing your path, and over the past three years I have had two children and grown a business, and in the middle somewhere I discovered who I was and what I loved. I always know I was an extrovert (an ENFJ here), but I didn't realize until I started Boss Mom and the Boss Mom Movement that building a community was going to be this fulfilling. I have found such amazing joy in celebrating and supporting Boss Moms who yearn for more time and less guilt when it comes to building their business and starting/raising their family. I have been able to merge my passion with my ninja strategy skills and help bring this vision to life by providing the tools they need to get more out of their content and business, without sacrificing their family goals. I'm one happy Boss Mom.
Can you tell us what motivated you to start up this community?
When I had my son back in 2013, I came down with a huge case of guilt. It came on fast and there didn't seem to be any prescription that could cure me. When I got pregnant I had a sneaky suspicion that I wouldn't want to be a stay-at-home mom. I have a passion for creation and had left my job to start my own consulting business and found out I was expecting six weeks later. When my son was born I loved him with all of my heart, and then some, and I also loved building my business. I would pray that he would take a nap so I could get things done, and that made me feel like a terrible mom. I knew that I was giving him all of the love a mom should give their child, but I still felt terribly guilty. After two years of getting to know myself more as a mom, wife, and woman, I began to realize that the guilt I placed on myself was just that…some false manifestation of social standards that I had told myself was important. I began to realize that there was more than enough love in our hearts to be a passionate mom AND a passionate entrepreneur. That's when I wrote the book Boss Mom last year. The response to the topic was so strong that I launched the Boss Mom website, podcast, Boss Mom of the Week, and it has been growing ever since. And we are now having our first in-person event in January 2017 called the Boss Mom Retreat. I love that this gets to be my job.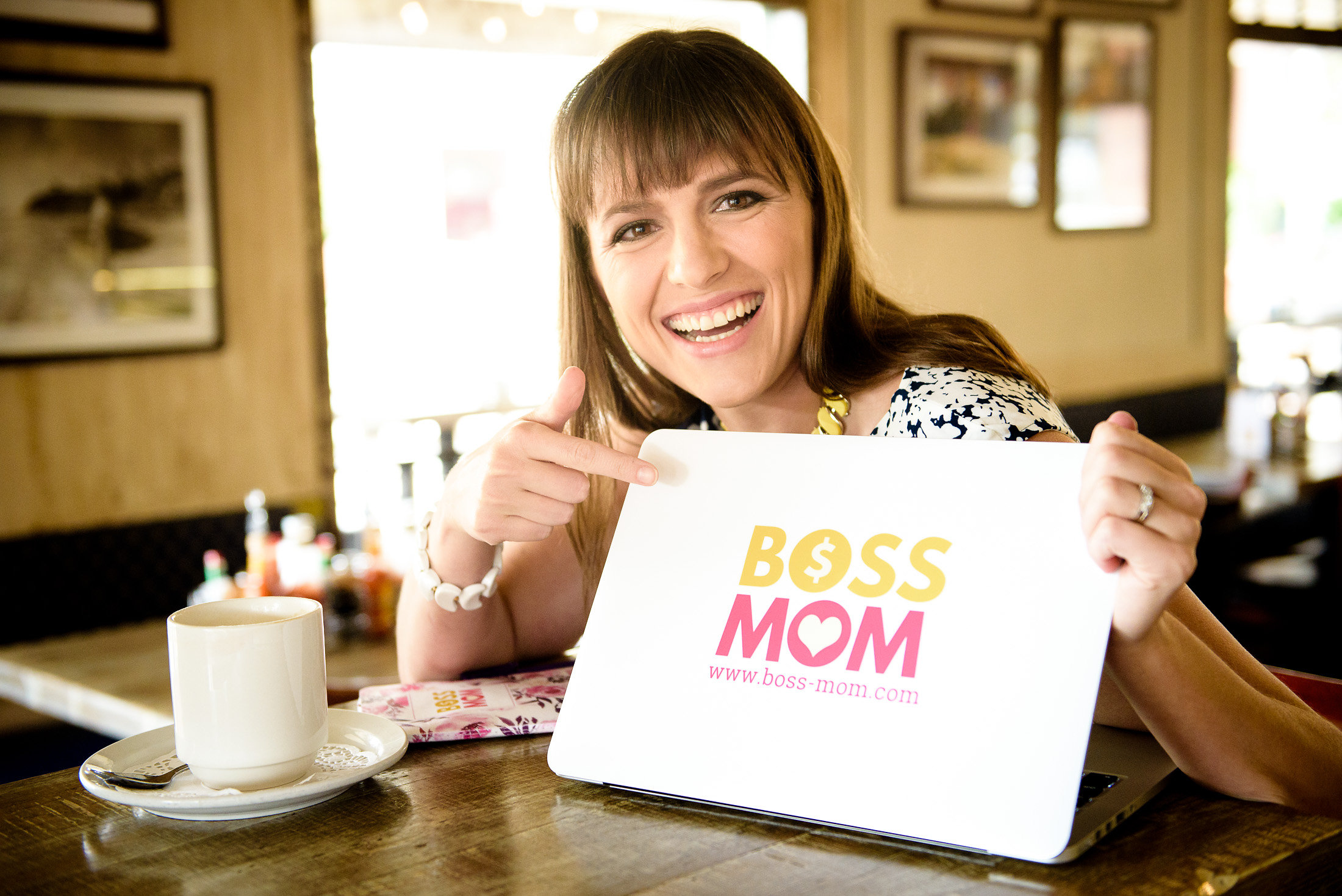 How do you differentiate yourself in the industry?
I guess I would have to say my personality. I am a bit silly. I love to dance and sing and I don't believe that you have to be serious to be productive or successful. I bring that into by business and my community. I believe that everyone in my community supports me as much as I support them, and I look at my business as a conduit for an important movement where moms get to create an amazing business so they can choose to be with their family in whichever way they want. That freedom is important to us. I've never really spent a lot of time looking at other coaching businesses except to help support them, I feel like there is more than enough business to go around and we should be finding clients that we want to create lasting relationships with and if they aren't a good fit then I happily recommend someone else. I always say that laughter on a sales call is a must or it's not a good fit.
What have you found to be your most effective way of finding your readers/audience?
I think the Boss Mom podcast is super effective at attracting my following, I think that being a guest on other podcasts really draws people to our community, and now we are finding that we are attracting our tribe by word of mouth. Other Boss Moms like our community and tell their friends. It's so amazing to watch.
How do you keep yourself motivated during the difficult times?
I think that as a solopreneur you have to be flexible and be ready to tweak and tweak until it works. This means that you can't have a personal connection with your content all the time because then it will really hurt if it doesn't work the way you want it to. I deal with challenges all the time, we all do no matter where you are in business, so the key is to recognize it, tweak it, learn from it, and move on. There are lots of stories I would tell, like trying to finish my book while super pregnant and how I ended up having to push back deadlines and finish it after Jo was born. I think I ended up writing a better book because of it, but still, it was a big lesson learned. I have had course launch challenges, trademark infringement challenges, kids getting sick right at inopportune time challenges. All I can do is recognize, tweak, learn and move on….and know that the quicker I do that the quicker it will start working.
I go to my community, I hug my kids, I sing 80s songs really loud in the car, I dance in my living room, I watch a TED Talk, I call an old mentor or close entrepreneur friend and get a pep talk. I just try different things until something works… I find it's really effective to just dive in and create. To see my ideas come to life is really motivating for me.
What is a day of your life like?
That's easy….play with my kids in the morning, drop them off at school, drink coffee and hop into work. What I do each day depends on the day. Mondays are strategy and prep, Tuesdays are call days, Wednesdays are content creation days, Thursdays are half call days and half whatever needs to get done, Friday morning is coaching and then hopefully happy hour with a friend.
After work I get the kids from school, we eat dinner and have some fun, then we put them to bed and I and the hubby hang out or watch a show. It's pretty simple, pretty routine, and I love it.
As an entrepreneur, how do you see the "work-life" balance?
I talk about this is the Boss Mom book. I don't think balance exists. I think we just have life and how we decide to fill it is all about priorities. To try to balance something feels like a constant struggle, but to recognize that sometimes one thing will be more important than another, and that being present and conscious about what's important each moment will help you make decisions you are proud of. And when you are confident about your decisions, you feel calm. That is my balance.
What is the upcoming marketing plan that you want to share with us? 
Oh wow, not sure there is enough space to lay it all out. The main focus for Boss Mom right now is the Boss Mom Retreat and the Boss Mom Academy. We look to the Boss Mom Facebook group (I know a lot of Boss Moms, right?) to tell them about our programs as well as our main opt-ins, like my free Trello training, to get the right people on our email list. We are giving away one of my courses each month for those that sign up for the retreat, and if you join the Boss Mom Academy you get a free ticket to the Retreat.
It is all intertwined. We focus on a few important things and then make sure we talk about them everywhere, especially the Boss Mom Podcast, Instagram, and Facebook. And then we continually assess what's working and what's not and adjust as we go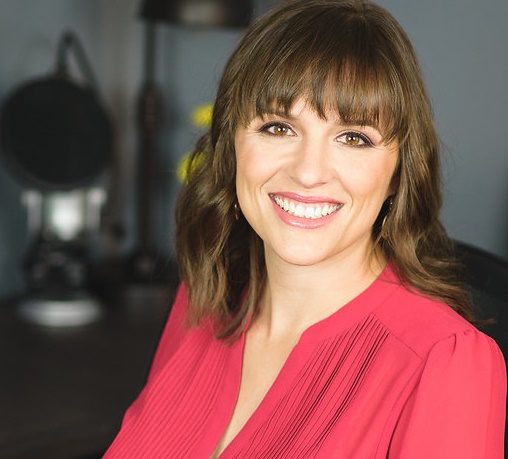 Tell us a few of your hobbies and interest?
Well, I play piano…not that great at it, but love it nonetheless. I love white water rafting, canoeing, and rock climbing. My hubby and I love to travel and can't wait to do it more when the kids are just a little older. I like to cook meals for big groups but have the hardest time cooking for just a small family. I love to sing and my dream is to be the voice of a Disney character someday. I am totally energized by being in front of a crowd, and get super nervous playing team sports. I was a tennis player in high school so I think I never got the team sports training. And I love to get my kids to laugh. There is nothing better than my kid's smiles, nothing.
If anyone wants to get in touch with you, where should we send them to?
Contact: dana@boss-mom.com
Website: http://boss-mom.com
Facebook: Boss Mom
Facebook Group: Boss Mom
Free Trello Training: www.boss-mom.com/trello
Twitter: https: danamalstaff
Linkedin: danamalstaff


Hey, do you have a vision that you want to bring it to life?  Or you are still waiting for the "perfect" time to go off on your own?  What I learnt from many great entrepreneurs that I interviewed here at Achieversminds.com is:  Go for it. Be confident to go with your passion.
I can't wait to hear your story!