Hi, it's Jane here. I am a certified public accountant and run my own business. Indeed, jumping out from the corporate world and starting my own business was not an easy decision. But I did it and turned my passion into profits. I have a true work-life balance; I benefit from the privileges of being an executive while enjoying a good lifestyle and more time with the family.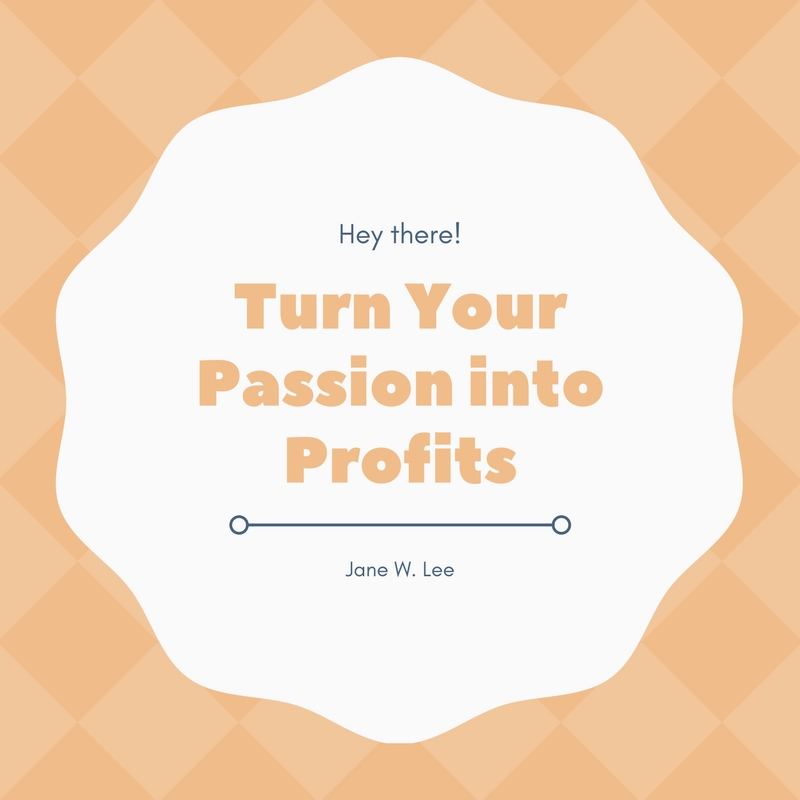 One of the most common questions that people ask me is, "Why would you choose to leave the corporate world and start up your business when it involves so much grunt work?" I am a married woman with a little boy (my son was just three years old when I started my business); people couldn't understand why I would take such a leap.
The move into entrepreneurship is very risky. This is especially true for an accountant like me who is trained to be conservative and look out for the financial bottom line.
Creating Values
Entrepreneurship isn't just about money for me and I don't have the desire to influence the world like Bill Gates and Steve Jobs. One of the top reasons I decided to run my own business is that I love creating value and sharing it with people around me. Of course the freedom was also a big factor—as an entrepreneur, I have the freedom to make my own decisions and choose whom I work with—business partners, vendors, and clients (this isn't to say that I cherry pick in this respect, but I do enjoy the flexibility). Best of all, I have the joy of spending time with my family, which matters most.
Who am I?
English is not my first language. But like any other successful entrepreneur, I recognize my challenges and work through them. I do not let them prevent me from doing what I am passionate about. I believe that skill, experience, and true, heartfelt effort are what make a difference.
I'm an accountant turned entrepreneur. I began my accounting education in form 3 (grade 9) in Hong Kong and graduated with a university degree in accountancy. Immediately after graduation, I received offers from the Big 4 Accounting Firms and began my career. I wasn't born into an entrepreneurial family; nor do I come from a wealthy family that can support me. I made well thought out decisions and worked to get to this place in my journey.

After gaining experience and earning accredited accounting qualifications, I received another good offer from a commercial firm. That's where I found my interest in the internet and e-commerce. Despite the local and global financial turmoil during those years, I was still promoted once a year, on average, and climbed to the top management level. What does this tell you? Passion means everything—and I can turn passion into profits!

Having spent 12 years with the latter firm, I decided to jump out and create my own jewelry business. Yes, I'm a jewelry lover! The work life of being an accountant is too boring for me and I need the "bling bling" to sparkle up my life!

I am always described as an ambitious, results-focused, resourceful person. A strong work ethic and a broad range of experiences have allowed me to expand my business into the event and wedding planning sector. My business lets me reach out to people who have professional qualifications and executive experience to help them build a great business and maintain a balanced lifestyle. To do this, I set up an online executive's club called Achievers' Minds. Here, I share resources, tools, and daily tips with input from experts around the world to guide you in the right direction.
What I Can Help?                                                               
Every day there are thousands of new business tips and tools on the internet. Do you find that you read them to strengthen your business but only end up with tons of information that confuses you more?
That's where I come in. At AchieversMinds.com, you will find a great collection of free tips and tools to help you build your business. It's easy to sign up and doesn't cost you a thing. Join now!

So many people in business try to keep their secrets to success to themselves—I choose to share my personal experiences.
I hope my experiences help you avoid the many struggles I went through. It's a tough journey but I share all of it with you here—I hold nothing back. I will show you how your professional background and your mindset can be your biggest entrepreneurial advantage.

"Make the Leap, Make the Shift and Go with your Passion! Sign up with me here and explore how you can do it too!