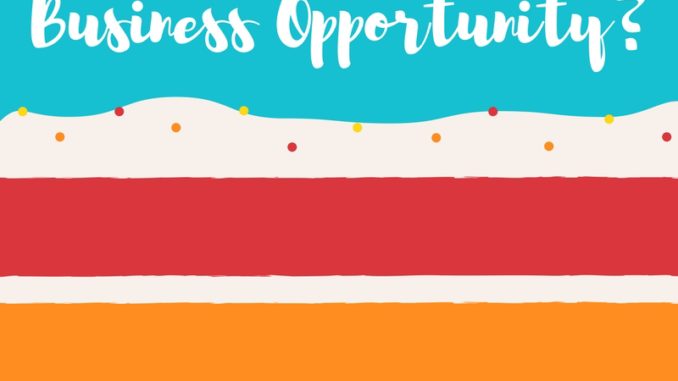 Entrepreneurs are essentially problem-solvers. When you see a problem, that's where an opportunity lies. This is how many entrepreneurs get inspired and find customers. Regardless what kind of business you are going to run, try to find and identify the problems that the clients or consumers are currently facing. When you find the things that trouble them the most and that you are eager to solve, that could be the business opportunity for you.
Where do you find your Business Opportunities? Click To Tweet

Having run my wedding planning business for around 3 years, I've done all kinds of sales proposals, marketing to brides and influencing them to book us for services. I asked myself, what else can I do to grow my revenue and diversify my income? How can I support those brides who do not plan to hire a planner, but want to plan their own weddings, with their own friends and family helping out with all the logistics? (This is where my aggressiveness tickles me again in thinking about how I can generate extra money from those who turned us down before.) My partner and I brainstormed this and I asked him, "What are the common problems you usually hear from your friends who are getting married?" (I was doing informal research.) And he simply replied, "They just don't know how to get started with their wedding planning." "What else?" I continued to ask. "They are afraid of approaching wedding planners as they think this may cost them a lot of money", he replied.
Very true, most of the wedding websites in Hong Kong would just push all sorts of wedding suppliers' information to receive advertising revenue. I hadn't seen one which offered a simple yet informative planning guide, so we decided to do it ourselves. That's how I started my wedding media platform, Elegant-Wedding-Ideas.com which provides a Step-by-Step wedding planning guide and brings the unique elegant wedding ideas from the West to East. Not only does this help us gain the trust from those potential wedding clients, it also gives us extra advertising revenue by using a soft selling approach which promotes trustworthy suppliers. We differentiate ourselves from the regular local wedding websites by publishing our content in both English and Chinese, so as to attract both local and overseas brides who plan to get married in Hong Kong. This was our opportunity and now this new revenue stream accounts for approximately 12% of our annual revenue. It also brought us new wedding planning clients too. We also received a compliment from a bride who thanked us for the informative website which is written in both English and Chinese; she said she no longer required a translation for her fiancé who could only read English.
Do you help solve the problems here? Click To Tweet

Another example of a monetized opportunity is the story of Tom Kulzer, the founder and CEO at AWeber, the email marketing software that I'm currently using. He was driven to build this multi-functional marketing tool as a result of a huge hurdle that he faced when following up with prospects. He found it difficult to contact many clients at the same time and keep them up to date with new developments and offers. So he developed AWeber from a one-man operation into a team of over 100, helping over 120,000 small businesses, non-profits and entrepreneurs around the world to reach more people with email newsletter campaigns.
Seeing the opportunities hidden beneath problems can sky-rocket your business. The key is to think positively and to always know that the opportunities are there. You can then choose which ones to act upon. Sometimes the seemingly small opportunities can have massive results. You need to plan to take advantage of the right opportunities and work to turn them into something which you can offer and sell to others. The work will pay off by creating something which will differentiate you from other product/service providers and will make a great impact with clients. The greatest opportunity is to serve your clients well. A happy client will thank you and boast about you to their network, creating free word-of-mouth advertising for your business, which will in turn result in more business opportunities. The cycle is never-ending so keep your eyes and ears open. Look around and find the opportunities. This will prepare you for the next big thing.
Find your next big thing here?
Click To Tweet