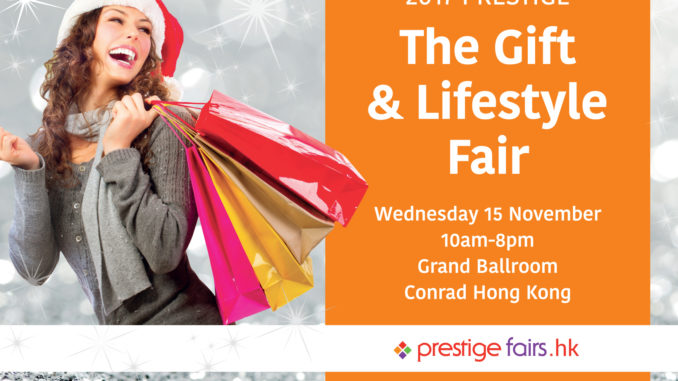 The Christmas season starts as early as September. Along with the Christmas decoration and the light shows in different shopping malls, you will be hard-pressed to miss the numerous shopping events/fairs/bazaars that are happening just about anywhere.
However, I am not going to sell you a gift guide here. I'm sure there are way too many of similar posts and you can easily get one. On Achievers' Minds, we care about how/why these business owners/entrepreneurs got started doing what they do. Here I have invited a number of vendors from the Prestige Fairs and they are going to have their selling at Conrad Hotel, Hong Kong. Possibly, you can find some new inspirations (and maybe a little push too!) to do what you have been passionate about for a long time?
Food for Life
Cancer gave them passion. Passion founded their mission. The mother-daughter team behind Food for Life has battled cancer three times between the both of them. Now with their first-hand experience and knowledge, their stores hope to inspire and provide tools for a holistic lifestyle which they believe will translate into whole body healing and wellness.
Knowing how hard it is to not only find but more importantly choose quality products, they have done the research for you so you can shop with confidence. From whole-food supplements to gluten free and dairy foods to organic skin care and cleaning products, Food for Life has all that you and your family needs and they will be exhibiting at Conrad on 27/11, at the grand ballroom.  Come to meet them!
VirginiMosaic
How do you associate these: real estate and jewellery? According to Virginie, the owner of VirginiMosaic,  both mosaics and real estate are both about enriching people's lives.
Virginie, a Parisian who can speak six languages, told me that her life-changing moment was way back to 1999, when she quit her real estate job in France and followed her husband to Brazil. She volunteered as a palliative care worker and took care of the dying and that is when she found the meaning of life….. Virginie put down her real estate business, has been using her time abroad to learn and practice her mosaic skills then produce her own mosaic jewellery, a new hobby that she developed over time, and draws inspiration from the foreign cultures she has been living in. Virginie is currently based in Malaysia and her masterpieces incorporate different cultures…
Virginie enjoys interacting with people as she said this makes her learn more about life, cultures and human behaviour! Come to Conrad and meet a new friend, Virginie, who will be exhibiting her works at the Prestige Fairs on 27/11 and 2/12.
From Pilot to Photographer
While many cellphones can take great images nowadays, but I still find it difficult to get an image that can tell a compelling story or a special moment that I want to keep and remember. That is why I want to introduce Joseph Anthony to you, a generalist naturalist freelance photographer, whose work has been featured in numerous magazines both print and online, books, large format advertising, exhibitions and TV and the CNN news channel.
Joseph has a very special background. He is original of Lebanese origin, West African born and raised, then educated in the U.K. and now living in Hong Kong for the last 10 years as an airline pilot. Since he has travelled the globe extensively and in the last few years have evolved naturally into developing as a freelance photographer. He is partly formally trained and partly self-taught, starting to take it seriously in 2008 coincident with my first sighting of a leopard in the wild in South Africa.
Image is a universal language, but since Joseph has so many great images so I choose to post his video featured in Nikon Asia here. Join me to visit his works at the upcoming Prestige Fairs.
Eco-friendly Pashmina
Pashmina is considered the most luxurious, exotically delicate softest, warmest, lightest natural fibre in the world. Though there are many sellers in the market already, Agnes who manages the sales of AA Pashmina ,  has been living in Singapore with her family for the past five years.  She has the heart to raise and preserve craftsmanship of weavers in Nepal. As an eco-friendly supporter, no animal is harmed or killed for its fleece. No synthetic fibres or blends are used in our production. No wool of sheep, alpaca, goat or any other animal is used, except the finest fleece of the Himalayan goat called chyangra that live in the high altitudes of above 14,000 feet.
Productions are in small scale using hand looms with skills passed down by generations. The meticulously finished piece is light as a cloud. Well loved and supported by shoppers since 1999.
Jewellery for a Good Cause
Tina had previously lived in Sri Lanka for about 8 years and she told us that it was a very interesting experience and she had the chance to learn about all the beautiful gemstones mined in Sri Lanka, which is also called the Gemstone Paradise of the Indian Ocean. She wanted to share her passion for gems and jewellery with other people by creating vibrant, colourful jewellery which is also affordable, stylish, timeless and ethical – and that's how her business, Finnlys, was born.
Tina is a firm believer in giving back to the community so she proudly contributes proceeds to different charitable organisations in Sri Lanka, supporting institutions for underprivileged children, education and woman-empowering.
Here are the gemstones mined in Sri Lanka, carefully selected and cut to perfection with utmost attention to detail. Each piece of jewellery is carefully handcrafted using the finest gemstones and materials and customisable to your individual preferences, making each piece absolutely unique. Talk to Tina and create your own piece of jewellery with your choice of gemstone and colour combination.
A fan of Crochet?
Saimun, a crochet lover who loves to make hats/ beanies, handbags and hair accessories. Her business motto is 'Every piece is unique, made with lots of love and care.' With a full time job at day time, she also runs her Etsy online store and manages everything at night and weekend. From hand made, to photoshooting, SEO techniques etc, she demonstrated her full devotion on doing crochet. Keep it up, Saimun!
Perfect Gifts for Men?
I find it especially hard to find the perfect gift for men.  If you have the same problem as me, this year that I can't miss is to go to The Great Diggers, which offers curated products made with a soul for charismatic men. They said they cover every aspect of men's lifestyle and here are just some of the products that are produced by their many artisans from all over the world. I am particularly interested in one of the brands that they are carrying, Entre 2 Retros, a French innovative company known for their products made from recycled materials from luxury seat car fabric.
Made with soul, using the noble material with a unique know-how. Look forward to meeting them and get some help on gifting the men!
What else can you find from the Prestige Fairs?
A lot.. wine, chocolates, toys, fashion, accessories, a variety of lifestyle things.  Here are some of other things that you may find them interesting too.
Shoes for Kids
Like a lot of parents, when it comes to shopping for shoes for our kids, the process can often seem pretty daunting. Poorly fitting children's shoes can cause toe problems, ingrown toenails, hammer toes.. etc.   So quality always comes first when choosing a pair of shoes for the little ones. Papouelli specializes in children's shoes that are crafted in Europe with the finest leather and workmanship.

Gifts in a Tin
This is truly a good idea for parents to put into their bags to take out and about for children to play with. EEK offers different tins with activities for Children, things they can sew, build and make and play with.

Cute things from Abroad
Apartment 49 was founded by friends in Hong Kong, Josie, George and George, who noticed many of the products they loved from abroad were not to be found in Hong Kong.  Their passion is sourcing beautiful, interesting pieces from across the globe. Here are just some great items that you will able to buy at the Prestige Fairs.
Look at this cute drinking buddy! It is used to mark your drink and avoid mix ups.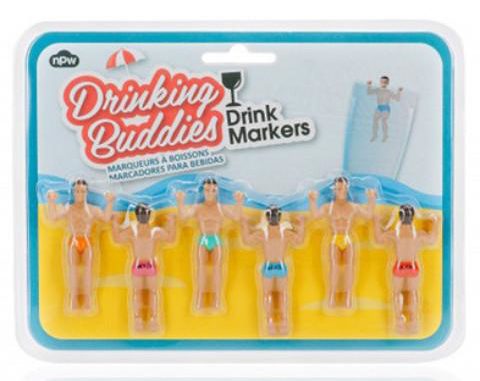 Shower in style ! Your blow dry will emerge frizz free with this shower cap created from stretch, quick dry fabric with water resistant lining. This pleated turban style is inspired by bohemian glamour, perfect for the modern chic woman.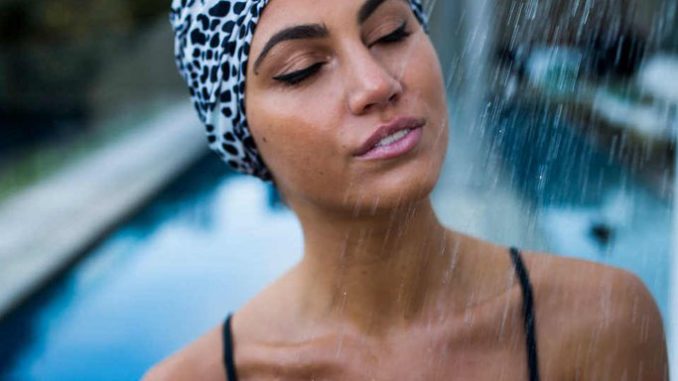 Joining bazaars or fairs is a good way to earn extra during this season. This does not need a huge capital to start with.  Join over 150+ vendors on 15th Nov at Conrad for this great event that attracts over 3000+ people to come and shop!  (Prestige Fairs will be at Conrad on 27th Nov, 2nd Dec, and 10th Dec too.)
Are you looking for more ways, opportunities, or events to test the market for your products/services?  Email me here at jane@achieversminds.com,  and I can send you a number of invites on hands that you may find them interesting.
Let's chat over there!